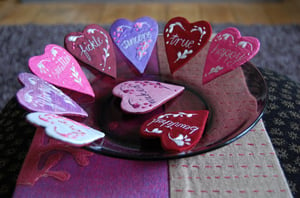 £

17.00
by Materialised
....she pieced every thought and feeling onto the silk, sewing her dreams and fears from her heart...
Darkly romantic one-of-a-kind brooches, made from hand-dyed silk, featuring hand and machine embroidery.
The words are created by 'writing' freehand on a sewing machine. Sometimes it's good to wear your heart on your sleeve...or your lapel!
It has a leather backing, fixed with a silver coloured safety catch fastening pin. Comes packaged safely in a gift box.
Size: 6cm by 7.5cm